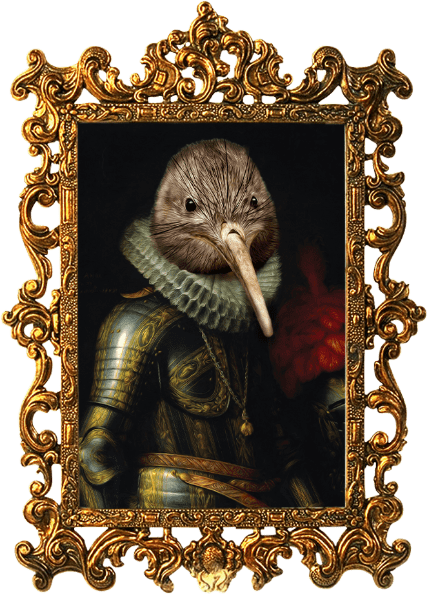 Colonel Kiwi Pinot Noir Marlborough
Colonel Kiwi Pinot Noir had ruled the North and South Islands of New Zealand but was miserably displaced by European settlers. Seeking refuge in the small island of Marlborough Sounds, Colonel Kiwi, being flightless, had a preference for the aromas of the undergrowth. Whilst there he discovered new and interesting terroirs for his favourite noble grape variety, Pinot Noir.
TASTING NOTES
Enjoy this premium quality Pinot Noir from Marlborough, with a deep crimson hue and distinct aromas of red cherries. Savour the fine flavours of spice and plum with a smooth silky finish.
Region
Marlborough
Varietal
Pinot Noir
Alc
13.5%
ONE TENDS TO FIND FLYING
OVERRATED, UNLIKETH MYSELF
AND THIS FINE WINE.