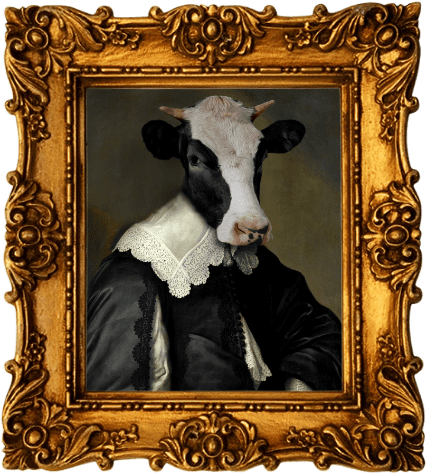 Baron Betsy Pinot Gris Marlborough
Baron Betsy Pinot Gris, a Noble Fellow full in body and sweeter in nature but who also knew the Marlborough well. She exhibited strength and power in her popularity, and Baron Betsy was delighted at the challenge set for her to milk the land as much as she could to assist the cause for her kiwi friend.
TASTING NOTES
Enjoy this premium quality Pinot Gris from Marlborough, with a golden hue and fine aromas of pear and apple, underpinned by warm spice notes. Followed by the same nicely rounded flavours and a lengthy finish.
Region
Marlborough
Varietal
Pinot Gris
Alc
13.5%
TIS TRUE I MIGHT BE AN OLDETH COW
BUT JUST LIKETH THY WINE
WE'RE IN OUR PRIME RIGHT NOW.